A New Partner for NYSNLA & Our Members
NYSNLA Announces
Exclusive Benefit Partner for Insurance Services
10/7/21
The New York State Nursery and Landscape Association sought a proactive and creative Exclusive Benefit Partner (EBP) for Insurance Services to its members and the association. Over the last 3 months, NYSNLA leaders reviewed proposal responses from our RFP, conducted interviews, checked references, and thoroughly analyzed the needs of the association and its members.  
NYSNLA has selected Haylor, Freyer  & Coon, Inc. as the association's new Exclusive Benefit Partner for Insurance Services.  "We are looking forward to forging this new and exciting partnership with Haylor, Freyer & Coon. They offer  fresh  and creative approaches to a very important membership benefit—insurance to protect the many fine businesses, employees, resources, and customers of NYSNLA's members, said NYSNLA President Anthony Caggiano, Lifetime CNLP, "They also have a successful and proven track record in working collaboratively with professional and trade associations--and have experience in both the agriculture and green industries."  Haylor, Freyer & Coon will guide and assist NYSNLA members through exclusive competitive insurance programs and work with the association to promote and grow our membership.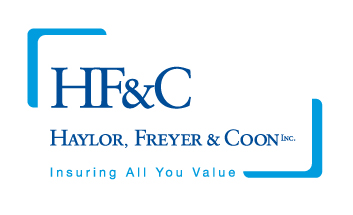 This new insurance partnership begins January 1, 2022.  Members and supporters will receive full details in early November when the 2022 Membership Year renewals go out. We are also planning a formal introduction/virtual town hall where members will be able to meet our new insurance partner, learn about their services and products, and how to contact them to schedule a risk management review.
Stay tuned for further details on this exciting new approach to your insurance membership benefit! 
Please Note:  NYSNLA's current insurance partnership with the Flanders Group continues until December 31, 2021. NYSNLA members currently doing business with the Flanders Group--or any other insurance provider--have the freedom of choice as to how they wish to approach their professional and personal insurance coverage moving forward.